June 6, 2021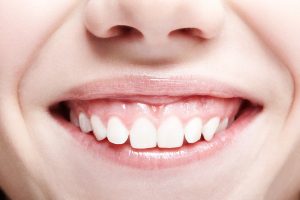 Our smiles play an important role in making a good first impression. When you smile, do you think people notice your teeth or your gums more? So-called "gummy" smiles can be a major source of embarrassment. Fortunately, crown lengthening can help transform the appearance of your teeth and gums! However, crown lengthening in Arcadia isn't just a cosmetic treatment. Here are a few different reasons why your dentist may suggest this procedure.
What Is Crown Lengthening?
Crown lengthening is a surgical procedure the removes excess gums tissue to expose more of the tooth below. Minor reshaping of the bone beneath the gums is often required as well to allow the gums to maintain their new position.
This common procedure can be carried out by an experienced dentist or periodontist with a scalpel or laser. Laser technology is more precise and allows for faster recovery times than surgery done with metal tools. In most cases, a combination of local anesthesia and a sedative is used to ensure the patient's comfort throughout.
3 Reasons Why Patients Get Crown Lengthening
Crown lengthening is often recommended for one of these three reasons:
Repair Teeth – Gum disease or physical accidents can damage teeth below the gum line. Crown lengthening surgery exposes the damage so your dentist can treat and repair your tooth (often place a crown).
Gummy Smiles – When the gums cover too much of teeth and make them look small, this is known as a "gummy smile". Crown lengthening can boost the aesthetics of your smile by adjusting the ratio of gums to teeth.  
Space for Crowns – If your gum line extends too far along your tooth, a crown may not fit properly over it. Trying to place a crown without adequate space can damage the gums or cause chronic inflammation. Crown lengthening helps ensure that a new crown will fit the tooth completely.
Are You a Good Candidate?
If you have a "gummy" smile in Arcadia and are unhappy with how it looks, you are likely a good candidate for crown lengthening. In addition, you may also benefit from crown lengthening if you have deep cavities, have suffered a dental trauma, or need a crown for another reason.
There are three types of crown lengthening surgery: a gingivectomy, surgical extrusion, and apically repositioned flap surgery. Which type of surgery is best for you will depend on several factors, such as:
The appearance of your tooth's root
The position of the tooth
The crown to root ratio
If there is any bone loss
Aesthetic considerations
To learn more about crown lengthening and whether it's right for you, talk to your dentist today.
About the Author
Dr. Kenneth Canzoneri uses Biolase hard and soft tissue lasers to perform a wide variety of dental treatments, including crown lengthening. A recognized leader in the field of laser dentistry, he shares his knowledge with other dentists through the World Clinical Laser Institute (WCLI). To learn more about crown lengthening in Arcadia, visit Dr. Canzoneri's website or call 626-446-1679.
Comments Off

on Why Is My Dentist Suggesting Crown Lengthening?
No Comments
No comments yet.
RSS feed for comments on this post.
Sorry, the comment form is closed at this time.