Laser Dentistry - Arcadia
Superior Technology for Quality Care
Lasers are the future of quality dental care, and no one knows this better than Dr. Kenneth Canzoneri. He regularly promotes technological advancements in this field by participating with the World Clinical Laser Institute (WCLI), which is the world's largest education organization regarding laser dentistry. He has also completed the WCLI's Mastership requirements, which includes a written exam, several successful clinical cases, and over 60 hours of continuing education.
We use Biolase hard and soft tissue lasers in order to perform a wide variety of essential services more precisely, comfortably, and effectively. If you are interested in exploring all of the benefits that this state-of-the-art technology has to offer here in Arcadia, contact our practice today.
What is the Difference Between Hard and Soft Tissue Lasers?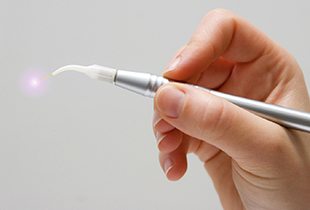 Soft tissue lasers are primarily utilized when treating the soft, vulnerable tissue of a patient's oral cavity. This technology can destroy harmful bacteria and even encourage the regeneration of gum tissue. The laser is so comfortable that patients often don't even require any form of local anesthesia or sedation dentistry for the procedure.
Alternatively, hard tissue lasers are used specifically for treatment involving the teeth. Dr. Canzoneri will use this technology to contour or prepare certain teeth for treatment plans, and it's much more powerful and efficient than traditional tools.
What Kinds of Services are Performed with Laser Dentistry?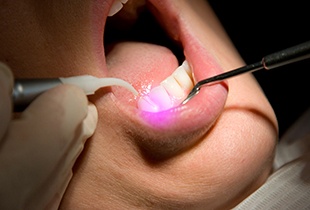 Our hard and soft tissue laser may be recommended for a wide variety of different treatment options, including the following:
Detecting cavities at their earliest stages of development
Preparing the tooth for the placement of a dental filling
Improving dental sensitivity
Recontouring the gum tissue for aesthetic or restorative purposes
Treating periodontal disease through focused therapy
Whitening teeth
Treating cold sores
What are the Benefits of Laser Dentistry?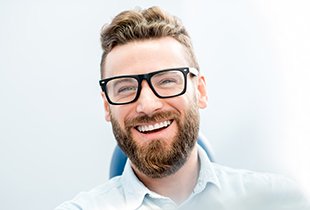 Biolase lasers are able to treat hard and soft tissue with exceptional preciseness. This means that more of your healthy tooth is preserved and any surrounding areas are safe from accidental harm.
Traditional drills can unintentionally create small fractures in the teeth and cause future dental problems for patients. They're also generally unpleasant, creating vibrations, heat, and the general sensation of a jack-hammer. Thankfully, laser dentistry avoids this possibility.
While post-operative symptoms like swelling and bleeding are likely with traditional periodontal therapy, the soft tissue laser's focused wavelength will sterilize the tissue immediately and minimize these conditions.
Your overall recovery from treatment will be accelerated following treatment with laser dentistry when compared to traditional methods.
Treatment with a soft or hard tissue laser is highly comfortable, and most patients will be able to receive it as is – no sedative or pain-relieving services required. This means that more procedures can be provided in a single visit, saving valuable time.
Because patients won't often require local anesthesia for dental treatment with laser treatment, they will also be able to avoid the familiar and lingering numbness following their appointment, not to mention any accidental biting of their tongue or lips.
Lasers are more effective at removing cavities before a tooth is filled. As a result, patients can expect their new filling to have a longer lifespan and less risk of experiencing new bacterial growth (as long as the patient maintains a good oral hygiene routine).
Laser Dentistry FAQs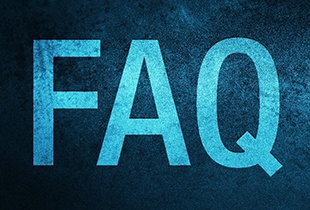 Laser dentistry is a revolutionary service provided by your cosmetic dentist to offer less invasive treatments to help you achieve a healthy, beautiful smile. You'll benefit from unmatched precision and an easier recovery when a laser is used during your procedure. Although you're excited to advantage from the state-of-the-art technology, we know you have a few concerns. Dr. Canzoneri will explain everything during your initial consultation. While you wait for your appointment, here are the answers to a few of the most common questions patients ask us about laser dentistry to feel confident in the decision you're making for your smile.
What procedures can be performed with dental lasers?
Dental lasers can be used for both hard and soft tissues depending on your specific needs. They can aid several common procedures, such as:
Gum Disease Therapy: The laser's pinpoint accuracy removes infected tissue and bacteria from the roots of the teeth.
Cosmetic Gum Contouring: Canzoneri can reveal more of a tooth's surface and improve its proportion.
Tooth Decay: Cavities can be treated without a drill.
Biopsies and Lesions: A scalpel and sutures aren't necessary to remove soft tissues.
Frenectomies: A laser frees restrictive tissues causing lip or tongue tie.
Does laser dentistry hurt?
Believe it or not, laser dentistry is virtually pain-free; however, a local anesthetic might be used to reduce the likeliness of any discomfort. Many patients report there to be less post-operative pain when a laser is used compared to a scalpel. It's normal to have some tenderness and slight swelling for a couple of days, but they will dissipate quickly as your body heals.
How long does a laser dentistry procedure take?
There isn't any way to determine how long your procedure will take without first performing a consultation to create your treatment plan. Depending on the severity of the issue, your procedure can be completed in a matter of minutes, so you can get back to your daily responsibilities.
How much does laser dentistry cost?
There isn't a specific cost for laser dentistry because the fee is determined by your treatment plan, like the severity of gum disease and how many teeth need to be treated. We'll provide you with an estimate during your initial consultation and discuss the cost of your procedure. Although every policy differs, most dental insurances can be used to help offset the amount you need to pay out-of-pocket. We'll explain your payment options for any remaining balance, like traditional methods or third-party financing.
How many appointments will I need for laser dentistry?
Every treatment is unique, but most patients can expect to require two visits. You'll also need to return to our office for a post-operative visit to monitor the healing process. Dr. Canzoneri may also recommend more frequent checkups if laser dentistry was necessary to treat gum disease.
Is laser dentistry safe?
Yes! Dental lasers use advanced technology that's approved by the FDA. When performed by a trained dental professional, lasers are actually safer than using alternative instruments, like scalpels.