Emergency Dentist – Arcadia, CA
Helping Patients Quickly Relieve Their Dental Pain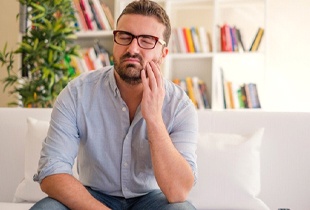 No matter how well you take care of your teeth, sometimes accidents happen. As an emergency dentist in Arcadia, CA, Dr. Kenneth J. Canzoneri understands that, which is why our team offers fast, effective care for urgent dental health problems such as toothaches or broken teeth. If one of these situations happens to you, the most important thing is to seek treatment as soon as possible. Otherwise, the problem could worsen over time. To get your dental emergency taken care of quickly, all you have to do is contact our office.
How to Handle Dental Emergencies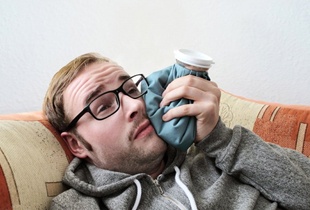 Regardless of the type of dental emergency in Arcadia you're facing, your first order of business should be giving us a call. This gives our team a chance to schedule an appointment for you, preferably later that same day. You'll also be able to speak to one of our team members about the details of your situation who is trained on handling common dental emergencies. They may provide you with guidance that looks something like this:
Toothaches
Floss to see whether your pain is caused by an object stuck between your teeth. If not, take an over-the-counter pain reliever like ibuprofen as needed. However, do NOT place aspirin directly on the gums, as it could irritate the tissue. Severe toothaches are often due to infections deep within the tooth that require root canal therapy.
Chipped/Broken Tooth
Retrieve any pieces of the tooth you can and bring them to our office. If there is swelling present, apply a cold compress to the area, removing and reapplying it every 10 minutes to prevent damage to your skin. We'll do our utmost to repair the tooth, but if the damage is too extensive, the tooth might have to be extracted.
Knocked-Out Tooth
Pick the tooth up by its crown (top part). Do NOT touch its root or remove any tissue that may be attached to it. Gently rinse your mouth and the tooth with lukewarm water and then try to place the tooth back into its socket. If that's not possible, hold the tooth in your cheek pocket or a tightly sealed container filled with milk until you get to our dental office. The tooth has the highest chance of successful replantation if you reach us within the hour.
Lost Filling/Crown
After locating the restoration, you can place it back on your tooth using a bit of denture adhesive, dental wax, petroleum jelly, toothpaste, or sugar-free gum. Keep in mind that this is only a temporary solution, and you'll likely need to visit our office promptly for a more permanent reattachment or replacement of your crown or filling.
How to Prevent Dental Emergencies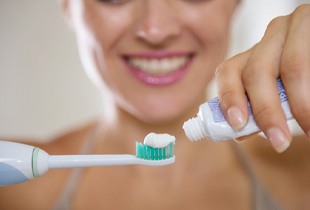 While some dental emergencies are unavoidable accidents, most of them are the result of decay or infection that has worsened over time. You can greatly reduce your risk of having to visit our emergency dental office in Arcadia by brushing, flossing, and seeing Dr. Canzoneri for checkups on a regular basis. You should also avoid chewing on hard, inedible objects (like pencils or ice) and using your teeth as tools to open packages. If you play sports or grind your teeth at night, we recommend wearing a mouthguard to shield your teeth from damage.
The Cost of Treating Dental Emergencies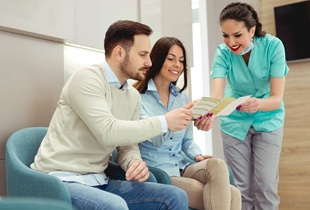 The price of emergency dental care varies based on the severity of the problem. For example, a small cavity that only requires a filling will cost less to treat than a larger infection that warrants a root canal. Whatever the cost of your treatment ends up being, our team will work with you to come up with a solution that saves your smile without breaking the bank.