Dental Crowns – Arcadia, CA
Seamless Design for Beautiful Results
As strong as your teeth are, they can become damaged in all sorts of different ways. Fortunately, this doesn't mean that you have to worry about metal crowns stealing your all-white smile! Dr. Canzoneri places all-porcelain crowns on front teeth. These durable, esthetic restorations do not feature a dark line at the gum line, and they have an unobtrusive, natural appearance. For other teeth that can sometimes show when you smile, we may recommend porcelain-fused-to-metal crowns. These durable restorations will endure the significant pressure your molars are subjected to every day when you chew or bite.
What Is a Dental Crown?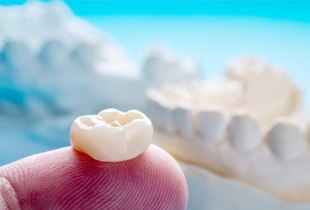 Crowns, also called caps, fit snugly over damaged teeth to restore their shape, strength, and appearance. They can restore teeth with deep decay, large fillings, or even fractures. Left untreated, these problems will only worsen and cause more severe concerns. For example, cavities can lead to infection inside a tooth, which necessitates a root canal. Cracked teeth can break off at the root – a painful and serious problem. If Dr. Canzoneri recommends a crown, don't delay. You need to schedule treatment as soon as possible!
The Process of Getting a Dental Crown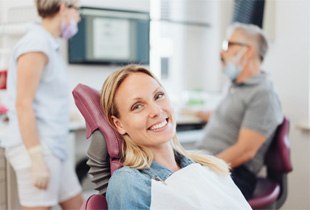 Placing a dental crown usually requires two visits to our office. At the first appointment, Dr. Canzoneri will prepare your tooth for a crown, take an impression for the dental lab, and place a temporary. When designing your crown, he will maintain (or correct) your bite by assessing data gathered through our T-scan.
You'll return a week or two later at another scheduled appointment for permanent placement of the dental crown. When you leave our office with your new restoration, only you and the dentist will know that you've had dental work done!
Benefits of Getting a Dental Crown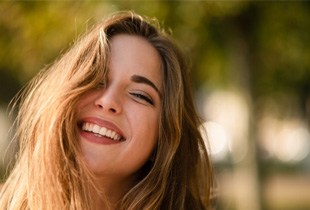 There are all sorts of benefits you can expect from your new dental crown. Here are just some of the most prominent ones:
Feels just like a natural tooth
Blends in with the rest of your smile
Customized for each patient
Prevents additional damage
Lasts 15+ years with proper care
Improved ability to chew
Increases self-esteem
Dental Crowns FAQS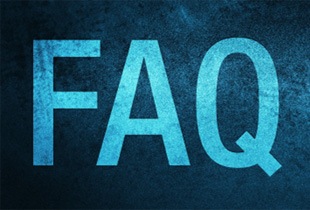 Dental crowns in Arcadia have been used for decades because they are proven effective. However, a crown is a big commitment, and it's normal to have a few concerns before you're ready to agree to one. Dr. Canzoneri will take the time to explain everything during your consultation. While you wait for your appointment, here are the answers to the most frequently asked questions.
Are Dental Crowns Permanent?
A dental crown is meant to provide long-lasting results, but it won't last forever. On average, a crown's lifespan is about 10 years. However, it's not unusual for them to thrive for much longer.
How Long Do Dental Crowns Last?
Many factors affect the lifespan of a dental crown, like the materials used and location. Back teeth experience more wear and tear from grinding and chewing your food. As a result, a crown used on a molar can have a slightly shorter life expectancy than one placed on a front tooth. Your dentist in Arcadia will explain how to get the most from your investment, like brushing your teeth twice a day, flossing nightly, and using a daily mouthwash. It's best to avoid hard or sticky foods to prevent damaging your restoration. You'll also want to break any bad habits, like chewing on your fingernails or chomping on ice. Besides caring for your smile at home, schedule a cleaning and checkup twice a year. Your dentist will check your crown at each appointment to ensure it is still functioning as intended. They will monitor your smile to determine when it's time for a replacement.
Can Dental Crowns Get Cavities?
Dental crowns can't get cavities, but that doesn't mean you can stop brushing your teeth. Your underlying tooth is still vulnerable to decay, which is why a good oral hygiene routine is important. Although your crown covers the entire surface of your tooth above, bacteria can still gain access to it through small cracks that develop in the dental cement over time. Plaque buildup near the gum line can also expose your tooth to bacteria and cause gum inflammation. It's best to commit to brushing and flossing and limit how often you have sugary foods and drinks to support a cavity-free smile.
Can I Use My Dental Insurance for a Crown?
Every mouth and situation differs, but you can use your dental insurance to cover the cost of a crown if it is medically necessary, like fixing a broken tooth. Depending on your dental plan, your insurance can pay 50% to 80% of the cost after meeting your annual deductible. You can also use your benefits for other aspects of your treatment plan, like your consultation, any imaging, or preliminary treatments. We will work on your behalf with your dental insurance to maximize any applicable coverage. We will explain how your benefits are being used and if there's any remaining balance. Our office accepts several payment methods to keep your treatment affordable, like a monthly payment plan through a third-party financing company. We will review all your options during your consultation.