Gum Recontouring - Arcadia
Laser Gum Lift & Reduction
If your teeth look too small or if your gum line is uneven, a laser gum lift can correct the problem! Sometimes gum tissue grows over too much of the pearly white teeth. The gums hide the crown, and in turn, the teeth appear short and stubby. Beneath that overgrown gum tissue, patients have beautiful white tooth enamel.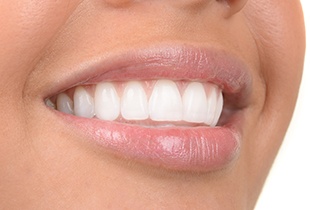 A gum reduction or gum lift involves removing excess gum tissue to show off the shapely, attractive teeth that lie beneath. The same procedure works well for patients whose gum lines are uneven or jagged.
To correct this problem, Dr. Canzoneri uses Waterlase, a hard and soft tissue laser that provides precise, safe, and fast gum surgery. Laser dentistry causes minimal trauma to gum tissue, and no stitches are necessary. This means that your gums will heal quickly, and you won't have to worry about the extended healing process associated with traditional gum surgery. Most patients experience little or no bleeding or pain with laser gum surgery. In a matter of just one visit, Dr. Canzoneri could reduce your gum tissue and give you a new, bold, and beautiful smile!