Dental Checkups & Cleanings – Arcadia, CA
Maintain a Healthy Smile for Life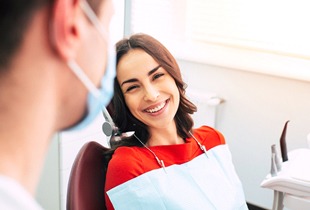 As important as it is to brush and floss your teeth every day, it's not enough if you want to maintain a healthy smile for life. You'll also need a dental checkup and cleaning with Dr. Canzoneri at least twice a year. Not only can these visits keep your pearly whites sparkling, but they give our team the opportunity to detect oral health issues early on, reducing your risk for painful (and expensive!) dental problems. Read on to find out what you can expect to happen during these appointments as well as the importance of regular dental checkups and teeth cleanings in Arcadia. And, if it has been more than six months since your last visit, give us a call today to schedule your next one!
What to Expect During Your Dental Checkup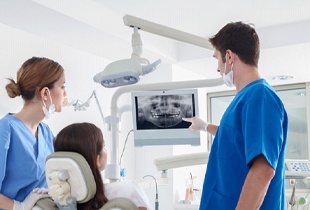 When you first arrive at our dental office, you'll be warmly greeted by our friendly team and escorted back to a treatment room. We'll typically start by capturing X-rays of your entire mouth to give us a clear picture of what's going on with your oral health. The digital X-ray technology that we use emits up to 90% less radiation than traditional X-rays, making them much safer for you and your loved ones.
After looking over your X-rays, Dr. Canzoneri will closely examine your teeth, gums, jaw joint, existing dental work, and other oral structures. He'll check for signs of not only cavities and gum disease, but also any suspicious lumps or lesions that could indicate oral cancer. If he finds anything to be concerned about, he'll work with you to come up with a treatment plan that will get your smile back on the right track.
What to Expect During Your Teeth Cleaning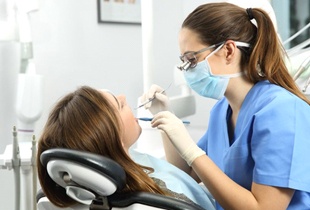 Once you're done meeting with Dr. Canzoneri, one of our dental hygienists will give your teeth a professional cleaning. There are spots on your teeth and gums that you will inevitably miss when brushing and flossing where plaque and tartar can accumulate. Our hygienists use specialized instruments to remove this buildup and reduce your risk for tooth decay and gum disease. Then, we'll give your teeth a final polish to remove surface stains and provide you with tips to keep your smile clean in between routine appointments.
Why Are Regular Dental Checkups and Teeth Cleanings So Important?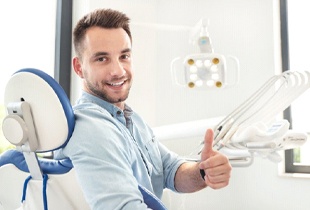 Some people believe that dental checkups and cleanings aren't necessary if they brush and floss every day. Unfortunately, this is not the truth. Six-month cleanings and checkups have proven to be effective at eliminating plaque and tartar while minimizing the risk of dental problems down the road.
By committing to these routine visits, you can:
Be proactive about your oral health
Prevent cavities and gum disease from causing extensive damage by catching and treating them in their early stages
Reduce the chances of needing an expensive procedure in the future
Enjoy the peace of mind that comes with knowing that your teeth and gums are in great condition