Meet Your Arcadia Dental Team
Here in Arcadia, patients can look forward to being cared for by an exceptionally gentle and friendly dental team. Our dedicated hygienists and assistants all have your best interests at heart, working hard to ensure that every part of your visit proceeds smoothly. They look forward to getting to know you at your first appointment and hopefully many more after that. To learn more about each staff member, keep reading:
Cindy, Front Office Administrator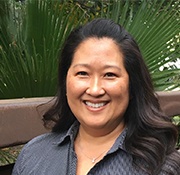 Cindy has over 25 years of experience in the dental field. She started in the dental field as a registered dental assistant for 6 years then has transitioned to front office administration for the past 19 years. Cindy is committed to providing exceptional service to all patients and believes in exceeding patients expectations.
Cindy is married to her high school sweetheart and has 2 children. Outside of work, Cindy enjoys spending time with her family, going to the beach, paddle boarding, trying new recipes and binge watching Netflix.
Claudia, Front Office Administrator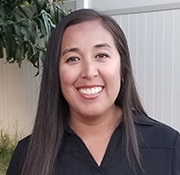 Claudia has over 14 years of dental experience. She received her RDA training from Pasadena City College. She was a back office assistant for 10 years before transitioning to the front office. She enjoys greeting patients when they arrive and makes sure they are comfortable from the moment they walk through the door.
Claudia is married and a proud mother of two girls. Outside of work, she is a cheer coach. She enjoys watching her girls cheer and spending time with her family.
Deanna, Registered Dental Hygienist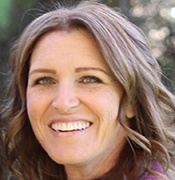 Deanna has been with our practice for 15 years. She attended the hygiene school at Pasadena City College, where she received her certification. Deanna loves working in an environment that promotes overall wellbeing through oral hygiene and education. She looks forward to getting to know our patients and helping them develop a lifelong oral health routine. She takes pride in her work and enjoys being surrounded by our team of likeminded individuals. She is also a people person and finds her gifts best used when she is working hard to make every patient happy and healthy.
Deanna and her husband have two children. In her free time, she enjoys watching them play soccer and hockey.
Janette, Dental Hygienist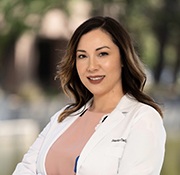 Janette completed her studies at Concorde Career College over two decades ago, and she has been helping patients improve their oral health and smiles ever since. Today, she has advanced training and certifications in everything from nitrous oxide and local anesthesia to CPR. Since joining our team in 2020, she has most enjoyed the daily conversations she has with patients and genuinely bringing a smile to their face.
Janette is originally from El Monte, CA. She and her husband have been happily married for over 20 years. One thing you may not know about her is that she can brew her own beer. She has even won awards for it!
Angela, Dental Assistant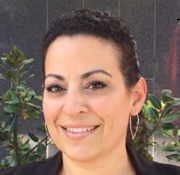 Angela received her training from Northwest College, and she has been in the dental field for over nine years. She finds working with a dentist who cares about patients on a personal level very rewarding; she also enjoys working beside our dedicated team as well. Angela assists Dr. Canzoneri in treatment planning and dental procedures. If you have any questions about your treatment, Angela is a great person to ask! Her expertise is far-reaching, and she is happy to educate patients.
Outside of work, Angela loves outdoor activities, including bicycling, hiking, and going to the beach. Her favorite television show is I Love Lucy - she's a huge fan! She is married and has two children.
"Memory is a way of holding onto the things you love, the things you are, the things you never want to lose."
~ Kevin Arnold
Teresa, Registered Dental Assistant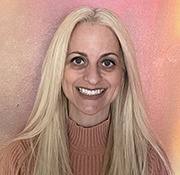 Teresa has been helping patients improve their smiles and oral health for over two decades now! She attended both Pasadena City College and Citrus College before entering the field of dentistry. Joining our team in 2020, she loves working alongside a dentist who genuinely cares about his patients and staff and knowing she's a part of making a patient smile.
VALERIE, REGISTERED DENTAL HYGIENIST
Valerie may be one of the newest members of our team, but she brings nearly 30 years of experience in the field of dentistry with her. She completed dental hygiene school at Concorde Career College, and she has advanced training in local anesthesia, nitrous oxide, and soft tissue curettage (to name a few!). She loves that each day gives her the opportunity to take care of our patients by providing them with a thorough cleaning that promotes good oral health and a lovely smile.
When she isn't being "smile-focused," Valerie loves trying new restaurants, gardening, and traveling. She is married to her high school sweetheart, mom to two handsome sons, and fur mom to four fur babies. One thing you may not know about her is that she has made it her goal to visit every National Park in the United States (all 418!).