November 30, 2020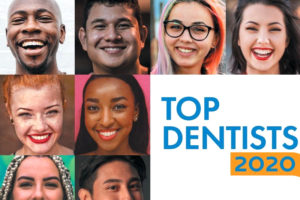 Are you on the hunt for a dentist in Pasadena who can provide exceptional, attentive, and trustworthy dentistry for your family? As one of the 2020 recipients of Pasadena Magazine's Top Dentist Award, Dr. Canzoneri proudly provides high-quality treatments to his patients in Arcadia and Pasadena. To learn more about his accomplishments and what makes him a "Top Dentist", read below!
Involvement in Professional Dental Organizations
Dr. Canzoneri is a member of several professional organizations, like the Southern California Academy of General Dentistry, that provide him with resources to stay up-to-date with the latest advancements in the dental world. A key staple of providing high-quality dental care is using modern techniques and technology that make each of your appointments faster, precise, and comfortable.
Decades of Experience & Continued Education
Dr. Canzoneri regularly takes continuing education courses that help him sharpen his skills and advance his knowledge. He is proudly certified to administer oral conscious sedation through DOCS (the Dental Organization for Conscious Sedation) and has completed Mastership requirements with the World Clinical Laser Institute. With his advanced knowledge, he's able to conduct more complex treatments under his roof, making him a great choice for families who have a variety of needs but don't want to have to travel between multiple specialists.
Genuine Care for The Community He Grew Up In
Dr. Canzoneri has lived in Arcadia since he was three, and is happy to be able to serve his community today. He regularly participates in a variety of charities, including the Ronald McDonald House Charities and the Holy Angels Church.
Featured in Magazines & Articles for His Modern Approach to Dentistry
Dr. Canzoneri has been featured in a number of magazines and articles. His modern and passionate approach to dental care has made a large impact on Arcadia and Pasadena, which has allowed him to be featured in Pasadena Magazine, Pasadena Independent, Health Beat, and many more publications!
Whether you're looking for a dentist in Arcadia or Pasadena for your family, we recommend that you give Dr. Canzoneri, a Top Dentist in the area, a try! If you would like to learn more about him or want to schedule an appointment, don't hesitate to reach out to our office!
Comments Off

on Meet Dr. Canzoneri, One of Pasadena's Top Dentists!
No Comments
No comments yet.
RSS feed for comments on this post.
Sorry, the comment form is closed at this time.