December 20, 2019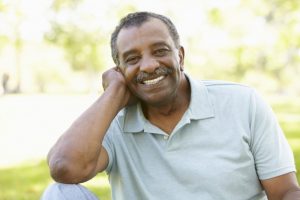 Your teeth support each other, and in doing so, prevent any unwanted shifting. Furthermore, every tooth root is integral in the production of new bone cells, in-turn contributing to maintaining your jawbone density and healthy gums. If any of your teeth are left missing, this natural process can be interrupted, which can lead to a host of adversities. As you continue reading, you'll learn about the solutions in Arcadia for replacing your missing teeth so you can lead a normal life.
Fixed Bridges for Minor Tooth Loss
If you have one to three consecutive teeth missing, a possible solution is the placement of a fixed bridge. It consists of a series of porcelain crowns that are used to fill in the gap in your smile. After the surrounding teeth are slightly altered and capped with dental crowns, the replacement prosthetics can be permanently bonded into position to leave you fully restored.
Traditional Dentures for a Full Set of Teeth
When an entire set of teeth is missing, traditional dentures are a viable solution. The appliance includes a set of custom-designed porcelain teeth that are affixed to a pink resin base that mimics the appearance of your gums. The dentures are held in place by dental adhesive and the suction that's created inside your mouth.
While dentures provide an attractive, convenient and non-invasive way to replace your teeth and restore a portion of your loss chewing capacity, there is a way to maximize their effectiveness.
Implant-Retained Dentures for the Most Security
Whenever dental implants are added to the equation, your tooth replacement results are exponentially better. That's because implants provide an avenue to replace the entire tooth structure, from the root to the crown.
The cylinder-shaped titanium fixtures are attached to the jawbone to reestablish normal bone cell production. That translates into a fortified foundation and better oral health.
For the purposes of placing a full set of dentures, a series of implants will be strategically placed. After your gums have healed and the implants have fused with the underlying bone, the dentist will add abutments, which are titanium posts that will allow for the dentures to permanently snap into position.
Here are some of the benefits of implant-retained dentures:
Can last 30 years or more
No slipping or gum irritation
A more natural-looking smile
Maintenance of your jawbone density
Up to 95% of your original chewing capacity restored
To replace missing teeth, a dentist will first consider the condition of your oral health, the amount of viable jawbone that remains and the number of teeth missing. From there, he or she can make a recommendation about which method of replacement will work best for you. Then, you can finally move forward with regaining an attractive and functional smile!
About the Author
Dr. Kenneth J. Canzoneri is a graduate of the Northwestern Dental School. Throughout his dental career, he has maintained a laser-focus on advancing his knowledge, which is why he has studied with the prestigious Hornbrook Group and maintains affiliation with several professional organizations. Dr. Canzoneri replaces missing teeth at his private practice, and he can be reached for more information through his website.
Comments Off

on If You Have Missing Teeth, It's Important to Replace Them
No Comments
No comments yet.
RSS feed for comments on this post.
Sorry, the comment form is closed at this time.