March 4, 2022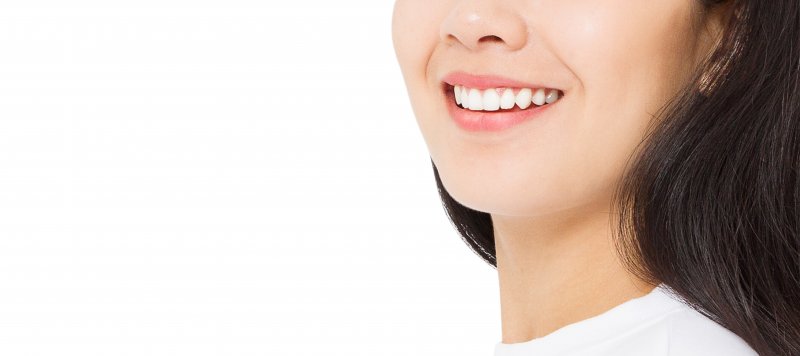 Your journey with braces has finally come to an end, and now you can enjoy the straight smile you've worked so hard for! However, you might notice there's some mild discoloration on your teeth. While this is a normal experience, you're probably wondering if you can get teeth whitening to solve the problem. Keep reading to learn how long you should wait before brightening your pearly whites!
Can You Get Teeth Whitening After Braces?
After getting braces taken off, your straight smile might also have minor stains. Your normal saliva flow should improve the discoloration over time, but most patients would like teeth whitening treatment for extra strength. While this is definitely possible to get after braces, you may have to wait roughly six months until you can enhance your pearly whites. Your teeth will feel sensitive for a period, and giving yourself time to adjust will make the whitening procedure more comfortable.
How to Whiten Teeth After Braces
Once you've waited six months, and your dentist has given you the green light, then you might be able to undergo teeth whitening treatment! The methods for brightening your smile after braces involve:
At-Home whitening products: You might find OTC whitening items like strips, toothpastes, and pens for convenience, but they won't provide the medical-grade results that your dentist can give. Ask your dentist if they offer at-home kits or trays to brighten your teeth. These items use trays that fit specifically to your teeth and in which bleaching gel is placed to cover your entire smile. You may see results within the first two weeks of applying this product if you receive it from your dentist.
Professional teeth whitening: The best source for enhancing your smile in any way is your dentist. They can give professional teeth whitening by using more powerful substances in a shorter length of time. They also understand the chemicals they use for your treatment and can ensure your teeth enamel and gums are safe.
You can certainly get teeth whitening after braces, but you should wait some time for your teeth to grow accustomed to their new positions. Speak with your dentist if you want advice on how to manage your straightened smile while you wait to enhance their shine!
About the Author
Dr. Kenneth J. Canzoneri is a proud member of several organizations including the American Academy of Cosmetic Dentistry, the Academy of General Dentistry, and the Academy of Laser Dentistry. He earned his dental doctorate from the Northwestern Dental School and regularly travels the country to lecture on cosmetic and laser dentistry. He provides numerous dental treatments, including professional teeth whitening. If you want to know more about teeth whitening after braces, visit his website or call 626-446-1679.
Comments Off

on Can I Get My Teeth Whitened After Braces?
No Comments
No comments yet.
RSS feed for comments on this post.
Sorry, the comment form is closed at this time.