September 17, 2021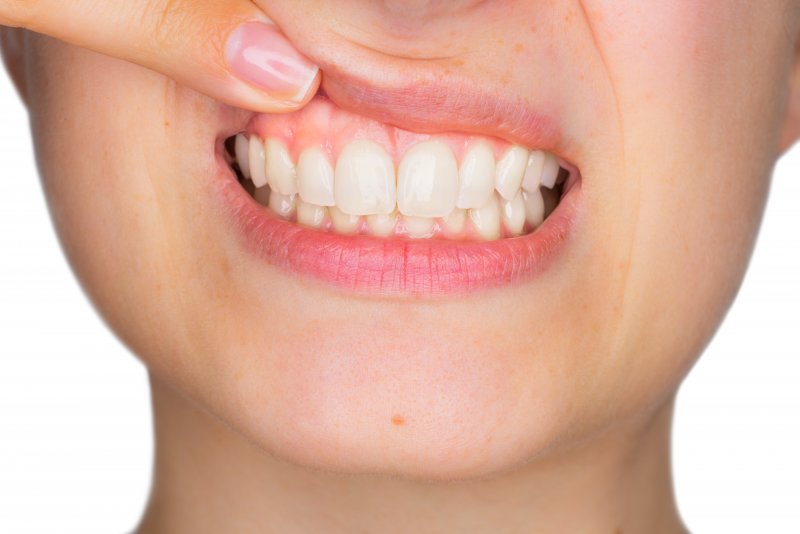 There are lots of people out there who aren't happy with the appearance of their teeth. However, it isn't always the teeth that are necessarily the issue. Sometimes, cosmetic imperfections are a result of the gums instead. The good news is that gum recontouring is a popular option that can help patients feel more confident about the appearance of their smile. This procedure is common and has all sorts of benefits. Continue reading to learn more about how the procedure works and its advantages.
What Is Gum Recontouring?
When the gums proportionately take up too much of your smile, gum recontouring may be a viable option. This is a quick, painless procedure that involves the removal of unnecessary excessive gum tissue from the mouth with the use of a soft-tissue laser. This type of technology uses a highly concentrated light bean that is able to remove excess gum tissue precisely and painlessly. This can help to make teeth appear longer and increase your confidence.
What Are the Benefits of Gum Recontouring?
There are all sorts of benefits of gum recontouring. Here are just a few of them:
Improves the Appearance of Teeth
This procedure helps to lengthen and expose the crowns of your teeth to create a more proportionate, uniform appearance. If you have an uneven gumline with more tissue present in certain areas, gum recontouring can help to shape the spots where tissue extends lower than others, therefore resulting in a symmetrical smile.
Better Oral Health
Having too much gum tissue can increase your probability of developing periodontal disease. This is because excess tissue can trap food particles that become difficult to remove with just brushing and flossing. By trimming back the gumline, this can prevent future tooth decay, gingivitis, and periodontitis.
Quick Procedure
If you opt for gum recontouring, you won't need to come in for numerous lengthy visits. You can have this completed in as little as one visit and will have a relatively short recovery time. Gum tissue does not grow back, so you won't need to return in the future for additional treatments. If you experience any soreness afterwards, this can be managed with over-the-counter or prescribed pain relievers from your dentist.
Gum recontouring is common and can help to correct cosmetic imperfections that take away from your smile. Talk to your dentist to find out if the procedure is right for you!
About the Author
Dr. Kenneth J. Canzoneri earned his dental doctorate from the Northwestern Dental School and is committed to continuing education to keep his knowledge and skills sharp. He has studied with the prestigious Hornbrook Group and is also a graduate of Dr. Bob Lee's bio-esthetic occlusion program. Currently, he is a proud member of the American Academy of Cosmetic Dentistry, Academy of General Dentistry, Southern California Academy of General Dentistry, and Academy of Laser Dentistry. For more information on gum recontouring or to schedule an appointment at his office in Arcadia, visit his website or call (626) 446-1679.
Comments Off

on The Top 3 Benefits of Gum Recontouring
No Comments
No comments yet.
RSS feed for comments on this post.
Sorry, the comment form is closed at this time.