July 16, 2020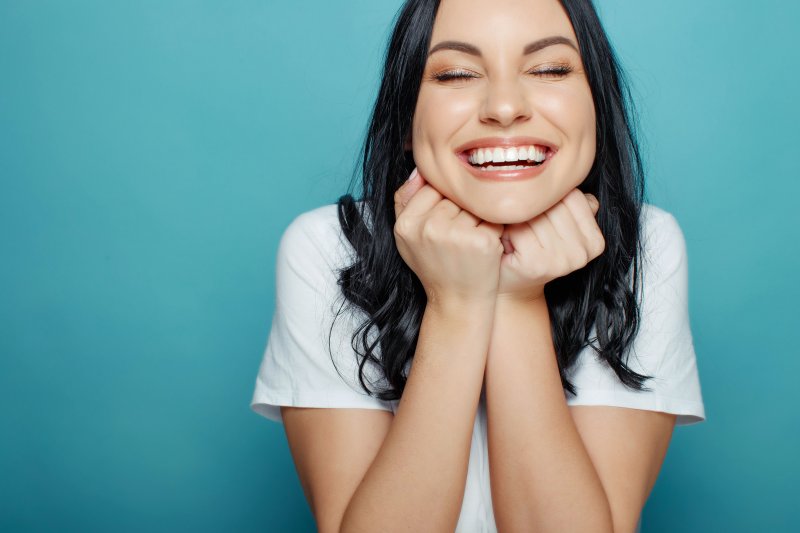 Imagine for a moment what it would be like to not have misaligned, discolored, or otherwise imperfect teeth. How would you feel? For the 74% of U.S. adults who have crooked teeth, a bad bite, or yellow stains, this is a question that comes up often. While the cosmetic advantages of upgrading your smile are evident, few are aware of the psychological benefits of a complete smile make-over. Wondering what they are? Keep reading for four from a cosmetic dentist in Arcadia!
The Psychological Benefits of a Smile Make-Over
Are you ready for some shocking statistics? According to a recent study conducted in the UK, roughly 2 million people experience depression and 400,000 people are reluctant to leave their house due to imperfections in their smile. Plus, an additional 1 million people say their love life would benefit from a smile upgrade and 4.4 million people feel less confident in public due to their teeth! Therefore, it is safe to say that a smile makeover can have monumental psychological benefits by:
Boosting self-esteem.
Increasing interest in socializing.
Feeling confident when making a first impression.
Preventing people from covering their smile due to insecurities surrounding their teeth.
5 Common Cosmetic Dental Treatment Options
Porcelain veneers – From classic actors like Tom Cruise to much-loved Disney stars like Hilary Duff, many celebrity smiles that you know and love are brought to you by porcelain veneers. Today, they are one of the most popular cosmetic dentistry options due to their ability to fix chips, stains, and other imperfections all in one treatment. Plus, they can provide patients with the ability to lengthen, perfect, and craft their dream smile!
Metal-free restorations – Decades prior, restorative dental work would result in dark, unsightly spots on your teeth from the metal fillings. Today, patients can opt for metal-free restorations that provide you with the long-lasting results they are known for without compromising the aesthetic value of your smile!
Cosmetic bonding – For patients with minor gaps or small chips, tooth-colored cosmetic bonding is the way to go! Not only can it restore your smile, but the composite used will blend in seamlessly with the rest of your smile for a flawless finish.
Teeth-whitening – When it comes to stubborn stains and unsightly discoloration, a professional teeth whitening treatment is the way to go. With custom trays, powerful whitening gels, and a LED light, your dental team can brighten your teeth up to eight shades in one visit!
Gum recontouring – If you are self-conscious about an uneven gum line or "gummy" smile, then it is important to know that your dentist can help! With a state-of-the-art soft tissue laser, your dentist can recontour your gum line to remove excess tissue and provide you with the smile of your dreams.
What Can I Expect During a Smile Make-Over?
If you are looking to upgrade your smile and reap the psychological (and physical!) benefits, then it is time to talk to your dentist about opting for a smile make-over! During your initial consultation, your dental team will conduct a full oral health examination, discuss your desired results, and create a personalized treatment plan tailored to your smile.
About the Author
After completing his undergraduate degree from Loyola Marymount University, Dr. Kenneth J. Canzoneri earned his doctorate from the Northwestern Dental School. Since then, he has studied with the reputable Hornbrook Group, graduated from Bob Lee's bio-esthetic occlusion program, and traveled across the country to conduct lectures on cosmetic and laser dentistry. If you would like to speak with him about upgrading your smile with a teeth whitening treatment, metal-free restoration, or porcelain veneers in Arcadia, visit his website or give him a call at 626-446-1679.
Comments Off

on The Psychological Benefits of a Smile Make-Over
No Comments
No comments yet.
RSS feed for comments on this post.
Sorry, the comment form is closed at this time.