How Dental Implants Work – Arcadia, CA
Replacement Teeth Built To Last For Decades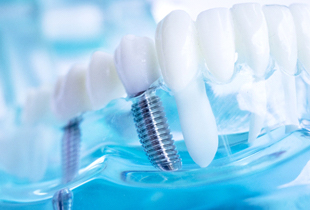 The dental implant procedure is customized to fit each unique patient's needs, making it successful, long-lasting, and made to look and feel natural. If you would like to learn more about the entire process and what the treatment would be like, your best bet is to contact our office to schedule a consultation. Otherwise, we've provided a general breakdown of a dental implant treatment timeline below. It's important to keep in mind that this can vary depending on your needs.
The Initial Consultation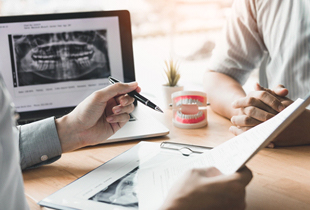 The first step on your journey towards a completed smile is to schedule a consultation with Dr. Canzoneri. During your visit, we'll take images of your mouth and conduct a thorough oral examination to assess your situation. From our findings, we can determine how many dental implants you'll need to have placed, what type of restoration you require, and about how long your treatment will take. Based on these details, our team will create a timeline for you so you know exactly what to expect. We're also more than happy to speak with you about financing options and the cost of your dental implant procedure as well.
Implant Surgery & Healing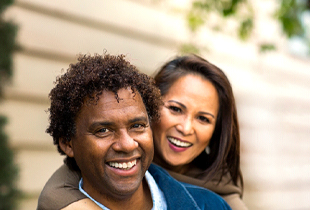 Once you decide that you'd like to move forward with the treatment, we'll schedule your dental implant surgery. We work with experienced oral surgeons in our area to provide the best results and ensure that your implants are successfully placed. A local anesthetic will be administered to the area being operated on beforehand to ensure that you remain comfortable throughout the process.
After your surgery, we'll provide you with some aftercare instructions to reduce any risk of complications and make sure that your gums heal properly. Over the course of three to six months after your operation, your dental implants will fuse with your jawbone through a process called osseointegration. This will provide your restorations with a strong and stable foundation.
Abutment & Restoration Placement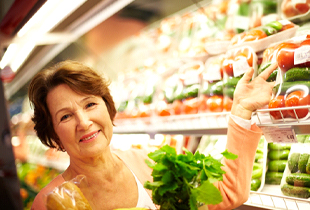 Once you've completely healed from your surgery, we'll attach small, metal connector pieces called abutments onto your implants. Then, we'll take impressions of the area to send off to our dental laboratory to craft your restorations to our specifications. After several weeks, your gums will be healed around your abutments and we'll be ready to secure your restorations to the implants and complete your smile. Before you head out, we'll also provide you with some basic maintenance instructions so you can get the most out of your newly transformed grin.