Cost of Dental Implants – Arcadia, CA
Breaking Down Your Implant Treatment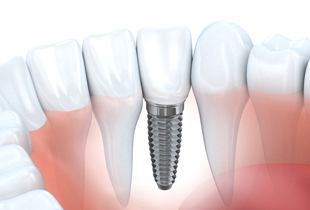 There are no other treatments that replace teeth quite like dental implants. While their longevity and esthetics are truly unmatched, their price can be difficult for some to swallow. What's important to recognize, however, is that every dental implant treatment is unique, which means the costs will be unique as well. If you're interested in dental implants to replace teeth, you'll want to speak with Dr. Canzoneri first and foremost. He's happy to walk you through the process and confirm how the price of your future treatment actually adds up, so don't wait to call!
Types of Dental Implants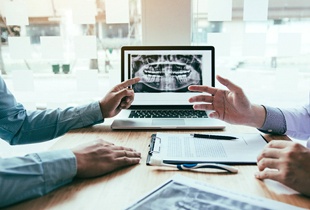 Part of determining your final costs is recognizing the specific types of dental implants that are used and the number that will be needed to replace your teeth. These are two of the most influential factors because they determine almost everything else about your treatment. For example, it's exactly why someone getting a single implant placed is far more likely to spend less money overall than someone replacing multiple teeth with a series of implants. Following your consultation, we'll have a much clearer picture of what the price of your treatment will look like.
What are the Stages of Dental Implant Treatment?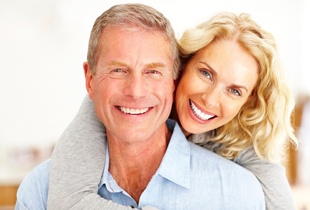 Every phase of treatment will involve a unique cost. For example, the surgical placement of the implant (which can increase or decrease depending on the number of implants needed), the possibility of needing an abutment placed, and the restoration itself all have their own unique costs. Of course, if you also need treatments that prepare you for your dental implants, such as bone grafting or periodontal therapy, they will increase your final costs as well. We make sure to dedicate plenty of time to the planning stages of your treatment so you are not caught off guard by surprise fees.
Are Dental Implants Worth the Investment?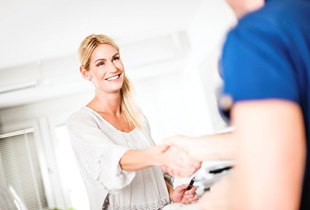 We know that dental implants generally cost more than traditional tooth replacement options, but we believe once you learn about the benefits, you'll find that they are worth it. Not only can you expect your replacement teeth to look natural, but they will feel natural as well every time you bite into your favorite food! Furthermore, they are designed to last for several decades at a time and, in many cases, the rest of your life. On top of that, there's significantly less maintenance involved compared to bridges or dentures and a lower chance that you'll need to replace them, making it a more cost-effective option.
Does My Dental Insurance Cover Dental Implants?
In most cases, you'll find that dental insurance will not cover the placement of dental implants. However, there are instances where insurance may offer partial coverage for certain services related to this treatment. This includes the initial consultation, gum therapy, restorations to cover the implants, and even bone grafting. While our office is happy to be in-network with Delta Dental Premier and file claims for all other major plans, we also offer third-party financing options like CareCredit. This option allows you to pay for dental implants over the course of several months in low-to-zero interest payments.